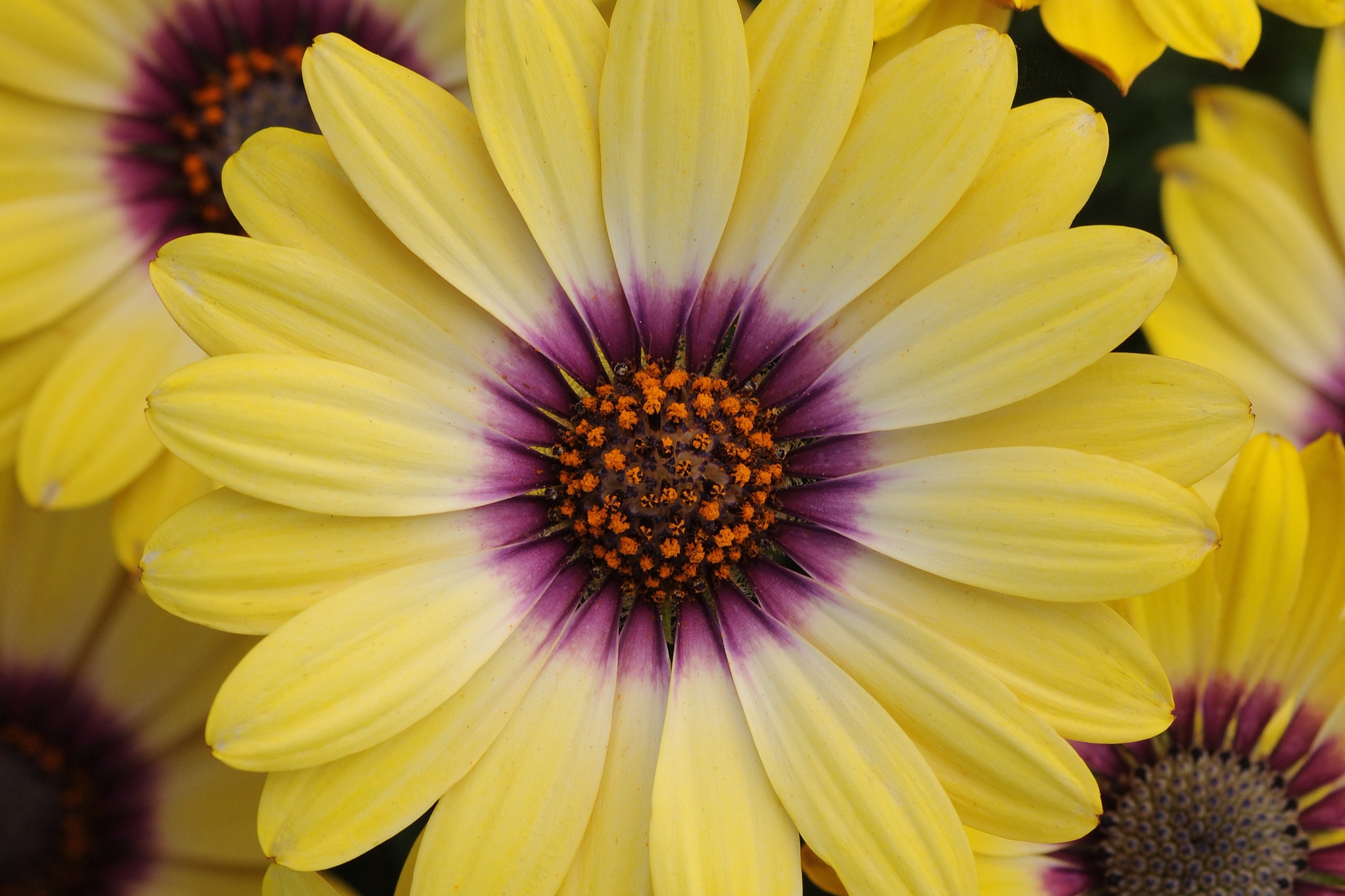 One of the boldest osteospermum on the market, Blue Eyed Beauty gives you the bright yellow bloom that is perfect for early spring with its excellent contrasting center to grab your eye from afar.
Space: 20-24"
Height: 10-14"
Width: 14-20"
Exposure: Partial Sun, Sun
The Daisy Falls basket combination is perfect for early spring. Daisy Falls is a new series that grows and blooms with traditional osteospermum but on a more vigorous, trailing habit.
Space: 14-24"
Height: 8-12"
Width: 20-24"
Exposure: Sun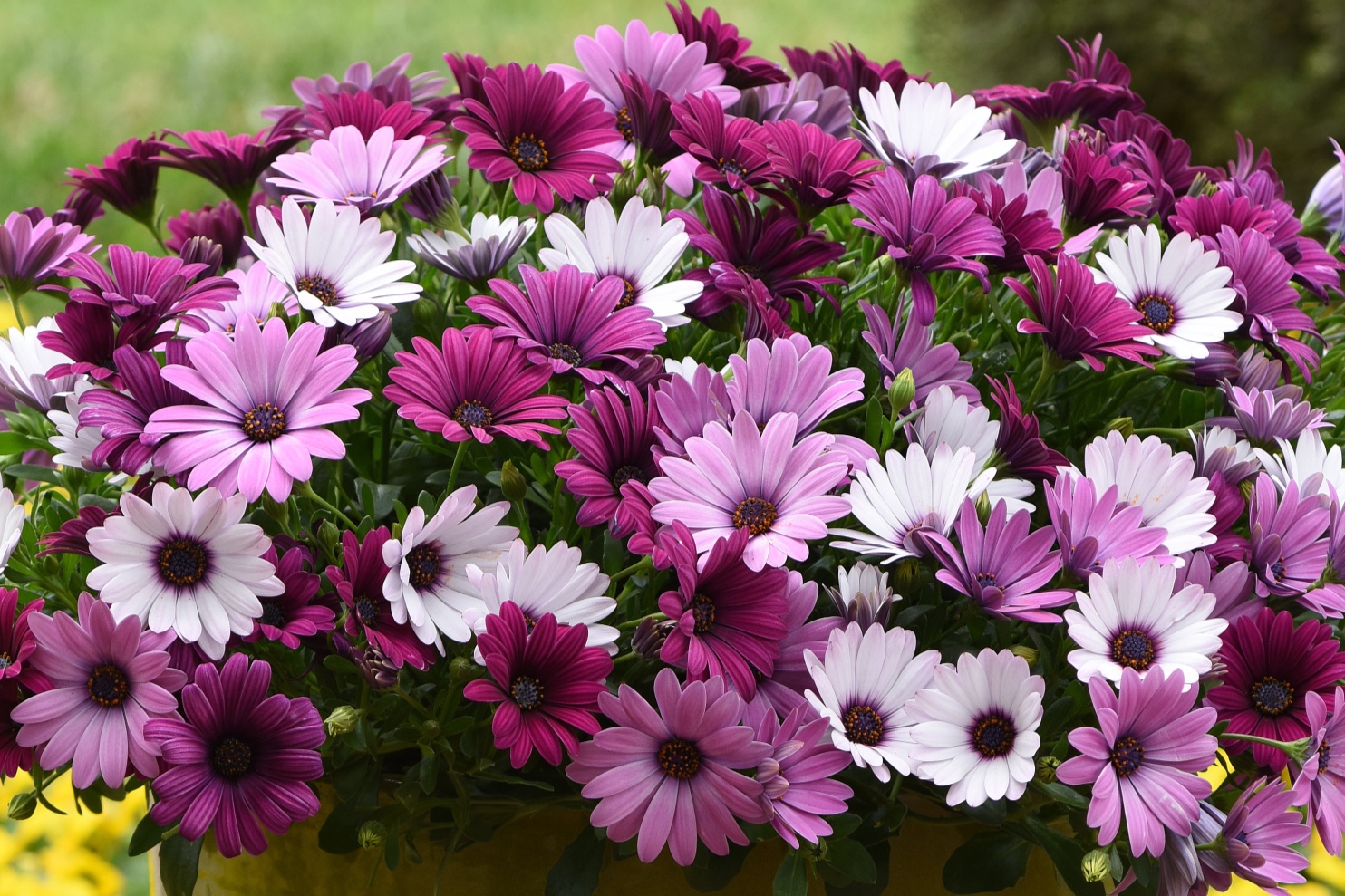 serenity Series
The Serenity series offers great early season production for containers and landscapes. Preferring cool-season blooming, the entire series grows in a tight, uniform habit allowing you to have some early blooms right after the last frost.
Spacing: 20-24" | Height: 10-14" | Width: 14-20" | Exposure: Sun
available varieties