Buddleia
[ butterfly bush ]
humdinger series
Unlike most Buddleia on the market, the Humdinger series maintains a more compact, refined habit. It fits easily into smaller gardens because of its compact, rounded habit while still blowing you away with its long, bold blooms.
Spacing: 48-66" | Height: 30-48" | Width: 42-60" | Exposure: Sun
available varieties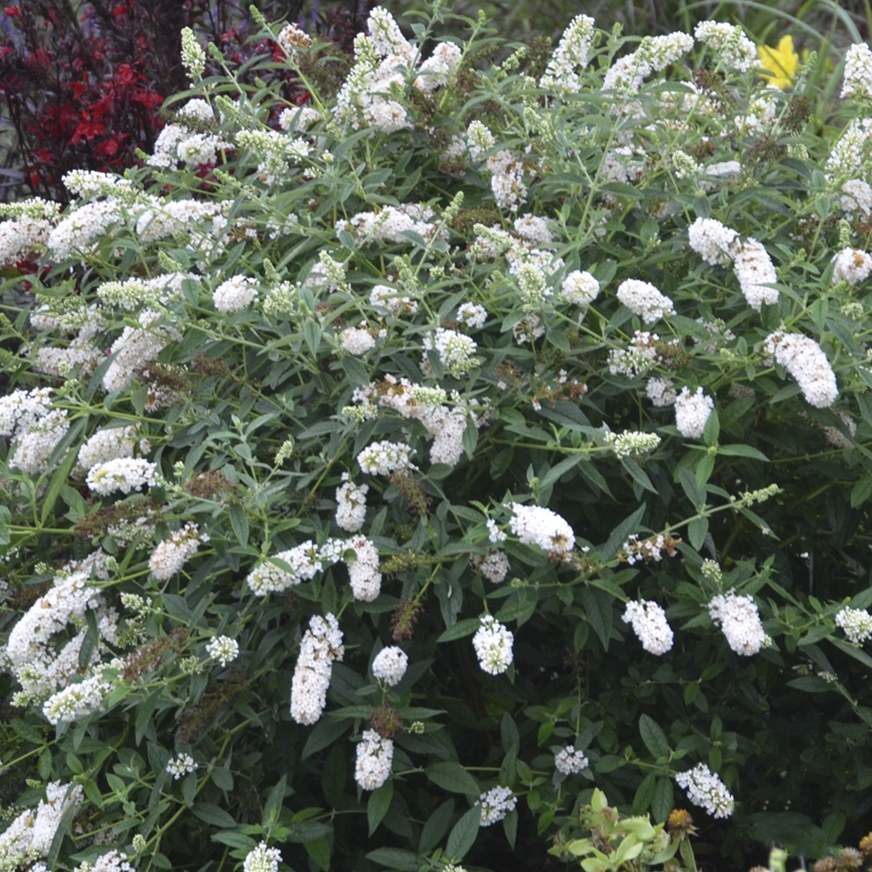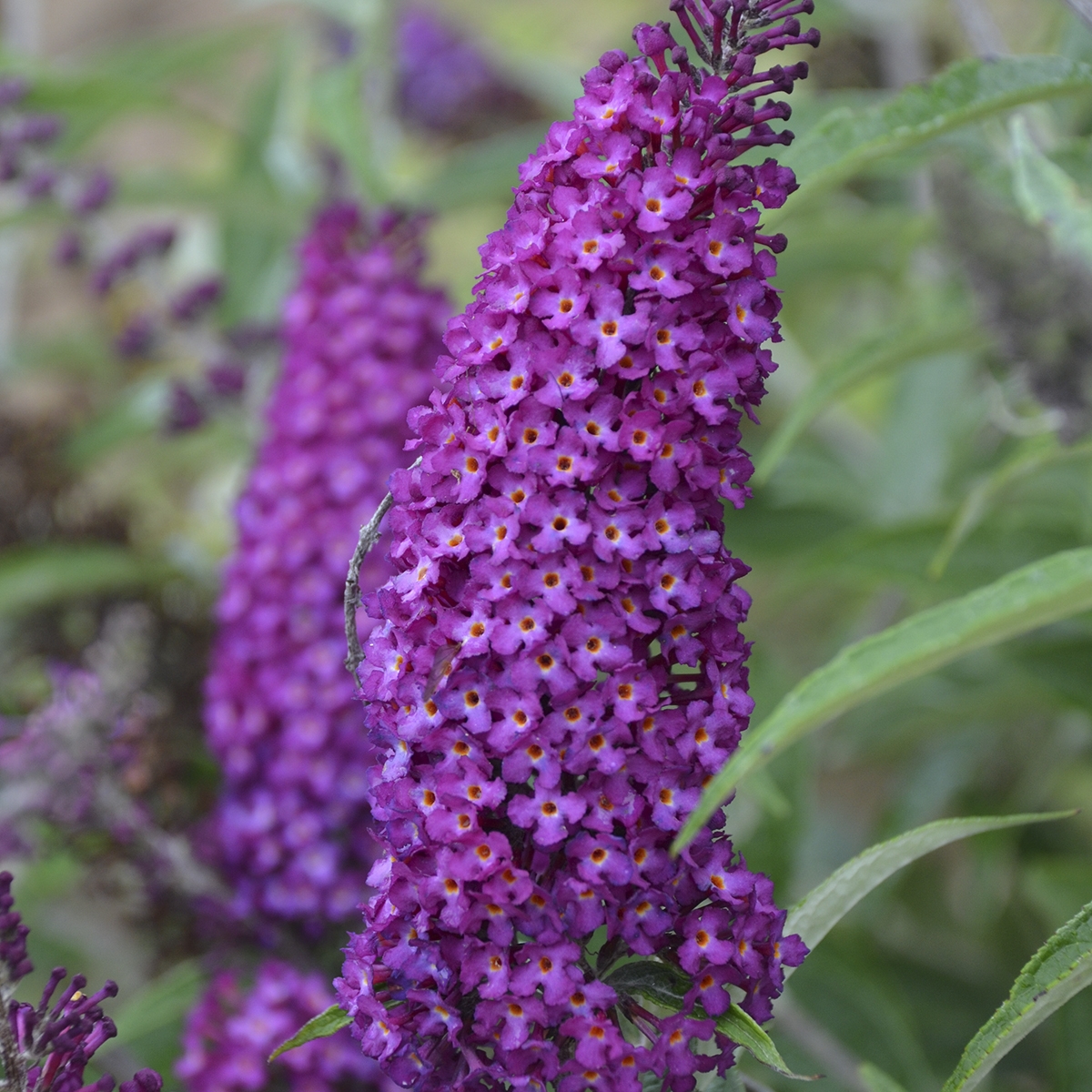 monarch series
Gorgeous butterfly bush produces incredibly long blossoms, a favorite of Monarch butterflies. With incredible coverage of blooms on its dense green leaves, the flowers deepen in color with age.
Spacing: 48-84" | Height: 30-48" | Width: 42-78" | Exposure: Sun
available varieties