Diamonds are Forever is very showy with it's green leaves and crisp white border. The bold contrast is great for making a statement in your shady landscape or borders. The bright purple flowers that appear late in the summer only magnifies the showy leaves.
Space: 18-24"
Height: 12-16"
Width: 20-24"
Exposure: Sun
With its blue-gray leaves, Hadspen Blue is a color you don't see a lot of in the Hosta or foliage markets. It's an excellent plant for bold foliage contrast in beds and borders in your shady areas.
Space: 18-22"
Height: 10-12"
Width: 16-22"
Exposure: Sun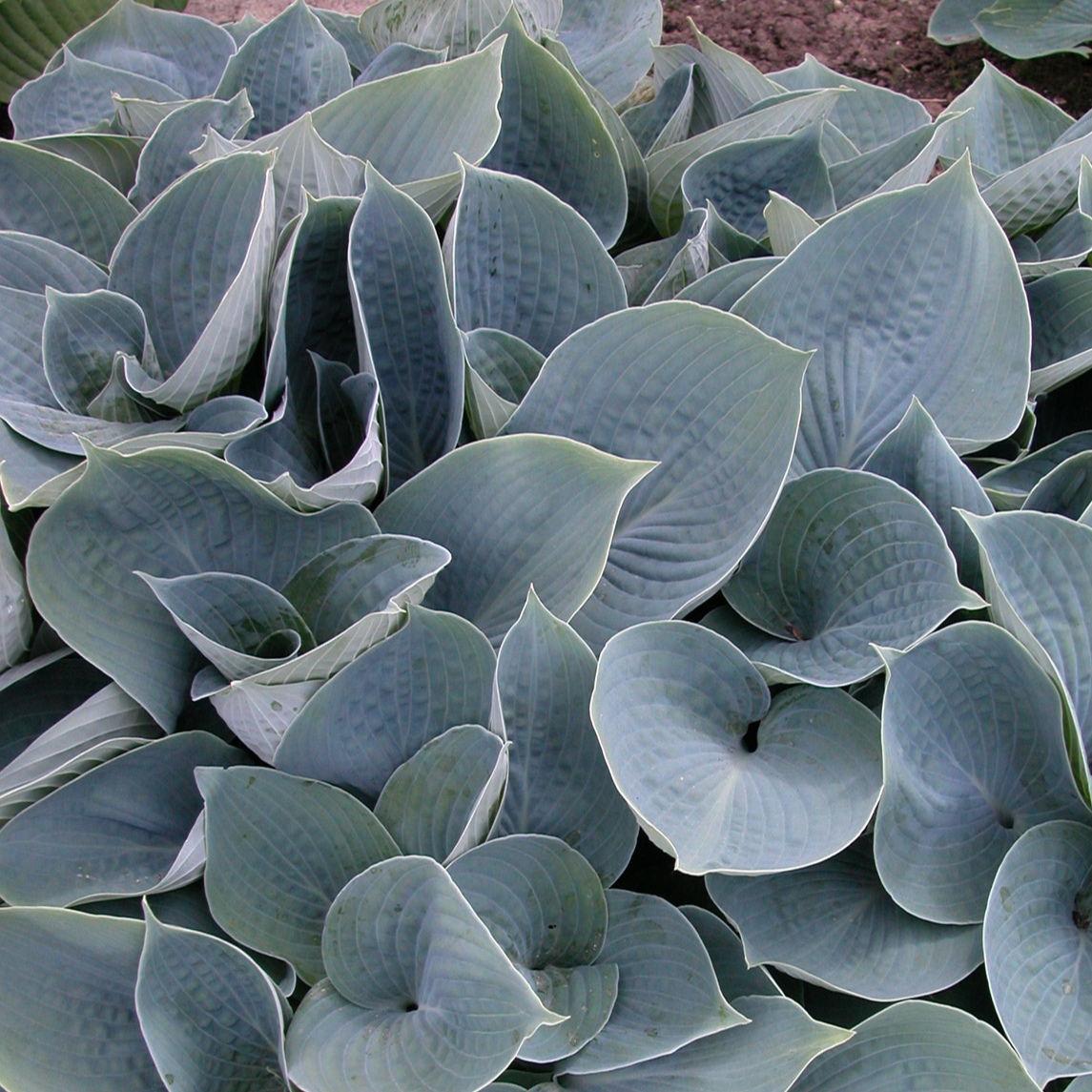 Remember Me Hostas are great bold colors for your dark shady corners. With bright cream leaves and deep-green borders, it makes for excellent ground covers and edging on those North or East sides of the home.
Space: 24-30"
Height: 10-12"
Width: 28-30"
Exposure: Shade