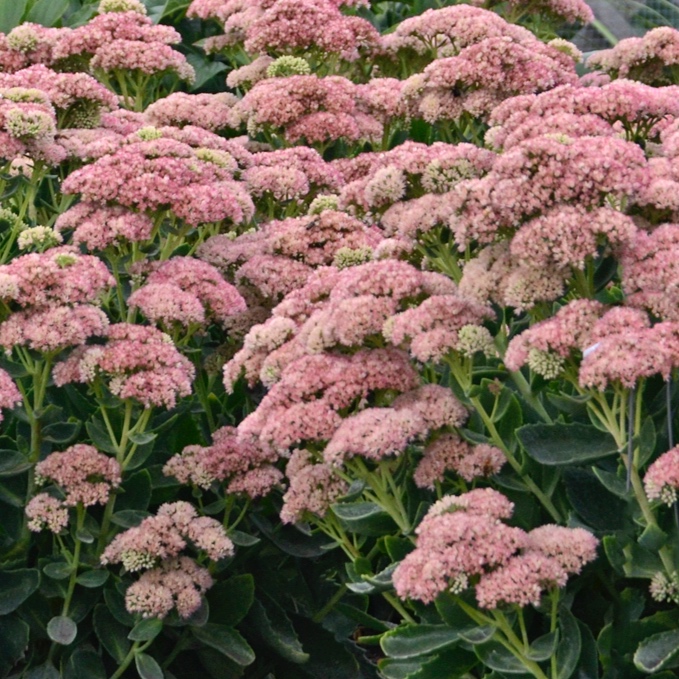 Autumn Joy has large flower heads with salmon-colored, star-like bloom. A great landscape option that offers drought and heat tolerance.
Space: 12-14"
Height: 18-24"
Width: 12-24"
Exposure: Sun
Fulda Glow is a low spreading sedum that forms a solid mat of foliage which is great for ground cover. It is extremely drought tolerant and terrific low-maintenance plants that always look great.
Space: 8-12"
Height: 4-5"
Width: 10-12"
Exposure: Partial Sun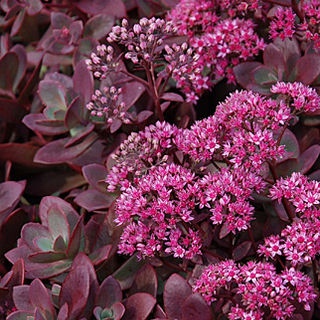 Sunsparkler Firecracker has brilliant burgundy-red sedum clusters all season long with soft pink flowers in late summer. Perfect in shallow containers or tucked into rockery or a green wall, where it will gently cascade. It is also an excellent ground cover.
Space: 10-12"
Height: 6-8"
Width: 12-14"
Exposure: Partial Sun